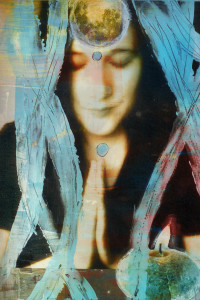 You have arrived. Thank you for visiting my nexus of creativity and healing.
I have often been called a creative healing artist because my approach to healing is creative in nature: the mind is a creative force that can help to heal the body and the messages we receive from the body–through sensation, imagery, or emotion–may not only relieve pain and tension, but may also help us understand our lives in a profound and meaningful way.
I offer inspiration, motivation, getting-unstuckness, and inner-critic-blasting approaches to creativity. If you want to take the plunge and experience the transformation of body-based creativity, I offer e-courses that will get you unstuck and will allow you to flourish and fly as the creative being you already are! I believe we are all creative. And your body is your map, your muse, and your medicine.
When we infuse our creative endeavors with body-based awareness and wisdom, we experience deep cavernous healing, star bursts of transformation, and mountains of personal growth.
The Body Cards images in are beautiful, just as I'd expect from Courtney Putnam. And the text, guiding you through the process of connecting to your own body's knowing, is deep and informed. I imagine sets of these cards will pass through my hands many times on the way to others as gifts.
Mary Anne Radmacher
This deck and her insights go way beyond the Louise Hay sort of approach to body energies. She includes parts like the umbilicus, scalenes, and amydala as well as more commonly considered parts like the fingers, stomach, and liver. Each part/card has a theme, like stamina or peace, and her descriptions in the book guide the user through physical details, deep symbology, and actions to take to awaken or heal that body part's energy in our lives.
Clea Danaan