Welcome!
You have arrived.
Thank you for visiting Rising Bird Healing Arts, my nexus of creativity and healing.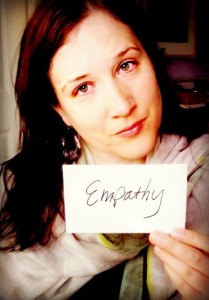 I have often been called The Creative Healing Artist because my approach to healing is creative in nature: the mind is a creative force that can help to heal the body and the messages we receive from the body–through sensation, imagery, or emotion–may not only relieve pain and tension, but may also help us understand our lives in a profound and meaningful way.
I offer inspiration, motivation, getting-unstuckness, and inner-critic-blasting approaches to creativity. If you want to take the plunge and experience the transformation of body-based creativity, I offer e-courses that will get you unstuck and will allow you to flourish and fly as the creative being you already are!
I believe we are all creative. Yes, that means you, too! And your body is your map, your muse, and your medicine. When we infuse our creative endeavors with body-based awareness and wisdom, we experience deep cavernous healing, star bursts of transformation, and mountains of personal growth. Whether you're healing from a loss, recovering from a big life transition, or simply wanting to infuse more vibrancy and creative energy into your life, I am here to help!
Types of people who benefit from my approach:
Anyone interested in an integrated, holistic approach to healing.
Those who wish to learn more about themselves (and the themes in their lives) through creativity — particularly writing and art.
Those who wish to deepen their spirituality or sense of self.
People who wish to creatively burst through blocks, negative self-talk, and worry to encounter their own form vibrancy, inspiration, and manifestation.
Artists of all types who wish to deepen their connection to their work and get unstuck.
Those who see ritual and out-of-the-box personal experiments as important to transformation and healing.
Anyone who wants an experience in which they feel seen, heard, and deeply understood.
I am honored that you are here flitting about my website, and I invite you to SUBSCRIBE to my my e-list to receive bi-weekly inspiring bursts of creativity. If you subscribe, you will receive FREE body-based writing prompts and you will be part of my online creativity-infused healing oasis!