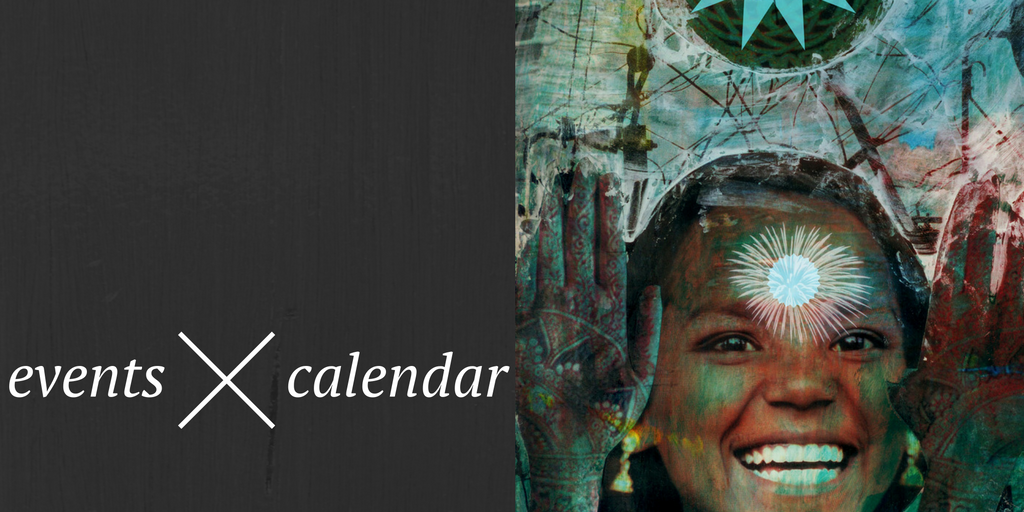 This is an evolving list of upcoming Body Cards engagements. I hope to see you at one or more of these events, and if you have a bookstore or venue near you that you think would be a fit, let me know!
OCTOBER 2016
Lit Live! Event at Village Books (Bellingham, WA)
Saturday, October 15, 2016; 7:00pm. 1200 11th St, Bellingham, WA 98225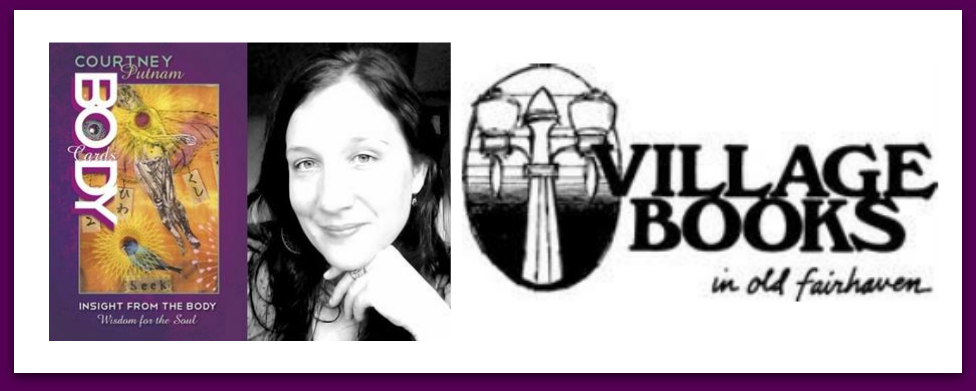 I will be introducing the Body Cards system, sharing my process of creating the deck, and doing live card readings with audience members in this wonderful independent bookstore!
http://www.villagebooks.com/event/courtney-putnam-101516
NOVEMBER 2016
A Celebration of the Body at Makeda Coffee in Greenwood (Seattle, WA).
Friday, November 4, 2016; 6:00-9:00pm. 153 N. 78th St., Seattle, WA 98103.
Please join us in celebrating Courtney Putnam's brand new book and card deck Body Cards: Insight from the Body, Wisdom for the Soul and Nicole Pontillo's nourishing and soulful aromatherapy line Dancing Love Organics!
We will be at Makeda Coffee in the Greenwood neighborhood of Seattle for an "open house" style celebration. Please stop by to say hello, try aromatherapy products, draw a Body Card, and celebrate with us. Both Courtney and Nicole will be selling their items, which, BTW, make excellent holiday gifts! Makeda will have coffee/tea + beer/wine and food items for purchase.
You can RSVP on Facebook if you like: A Celebration of the Body
DECEMBER 2016
EastWest Bookshop Workshop (Seattle, WA). Saturday, December 17, 2016; 4-6pm.
East West Seattle: 6407 12th Avenue NE, Seattle, WA 98115

Workshop: If Your Body Could Talk: Your Body's Wisdom Revealed
$10 Register Now!
Do you feel and hear all that your body has to tell you? Imagine feeling more connected to your body's messages. Imagine tapping into your inner wisdom and creativity, letting go of doubt and fear. Courtney Putnam's new divination deck Body Cards: Insight from the Body, Wisdom for the Soul can help you understand the messages and metaphors your body communicates with you every day.
Join Courtney for an introduction to the Body Cards system, including live readings with audience members. In this hands-on workshop, she will also introduce you to body-centered writing, so you can start a powerful dialogue with your body and reclaim your creative, knowledgeable, and truth-telling physical self. Please bring a notebook and pen for journaling.
http://www.eastwestbookshop.com/events/10139
Book signing at the Lahaina Barnes & Noble in Maui, HI. December 23, 2016, 2-4pm.
Barnes & Noble: 325 Keawe #101, Lahaina, HI 96761 


If you happen to be in Hawai'i in December (I actually know two people who will be — maybe you should book a spontaneous trip!), stop on by the Lahaina Barnes & Noble on Maui to receive a mini Body Cardsreading and get your book signed! Aloha!