Today I bring you my next eight December Reflections via photographs!
December 8: 5 THINGS ABOUT ME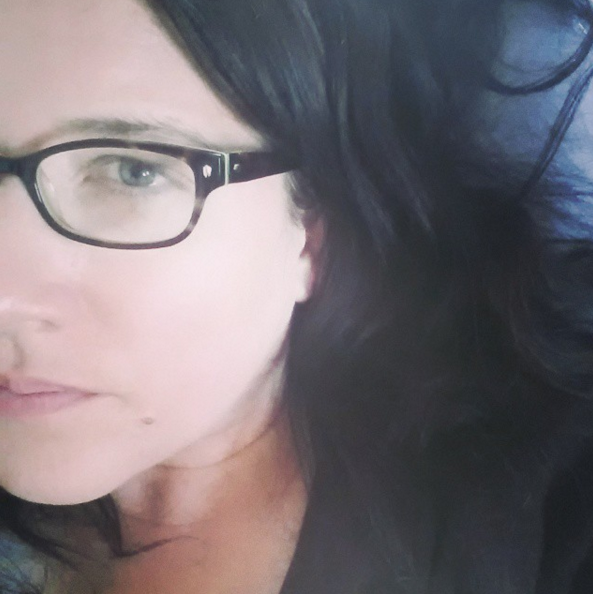 I am slightly far-sighted and as the years progress I notice that I need my glasses more and more for computer work and reading — especially when grading my students' assignments.
My hair is naturally light brown. Well, my hair is naturally light brown with lots of silver and gray.
As far as I know, my cultural background is Irish-English-Scottish-German-Swedish and Prussian.  My paternal grandmother told me that we're related to Prussian royalty, but I'm not sure I believe her since she also told my brother that he was 1% Hawaiian. I'm also (apparently) related to Rufus Putnam, an American Revolutionary War general, so I guess that makes me a "DAR," but I have no interest in that label or association. My favorite label is HUMAN and my favorite cause is PEACE.
I have green eyes with a little bit of gold around the edges. These eyes are sensitive to light and this sensitivity sometimes causes ocular migraines.
I have four tattoos on my body, including six birds and two Sanskrit symbols.
December 9: FAVE PHOTO OF 2015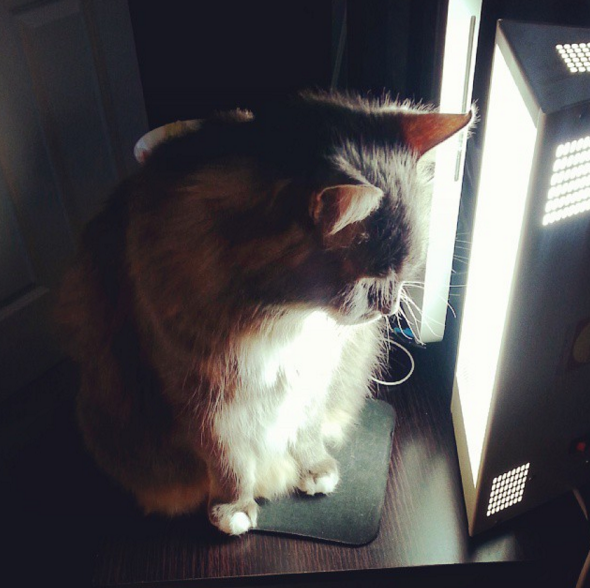 It's often so challenging for me to pick a "favorite" anything, so I have many favorite photos from this year. I will say that this photo of my cat Selkie delights me to no end. Last winter he sat with me in front my full-spectrum S.A.D. light absorbing the warmth and light with me as we traversed the dark months together.
December 10: SHADOWS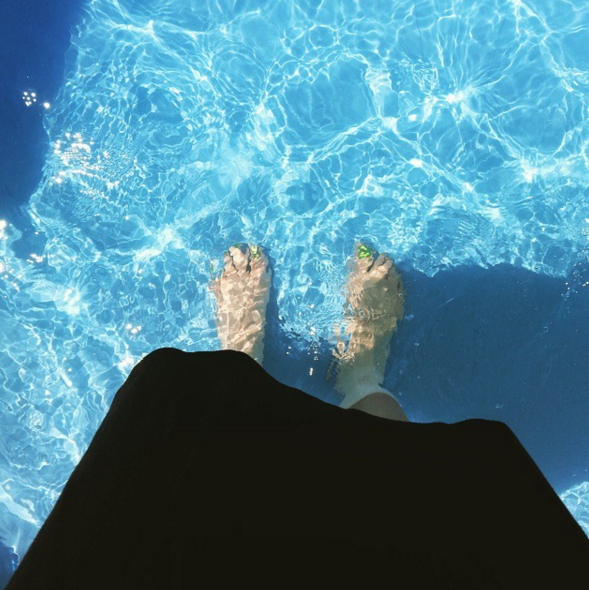 This last summer in Seattle was unusually hot. For the first time, my husband and I were considering getting an air conditioning unit. Instead, we cooled off in the kiddie pool and hid in the shadows of the sun.
December 11: GOLD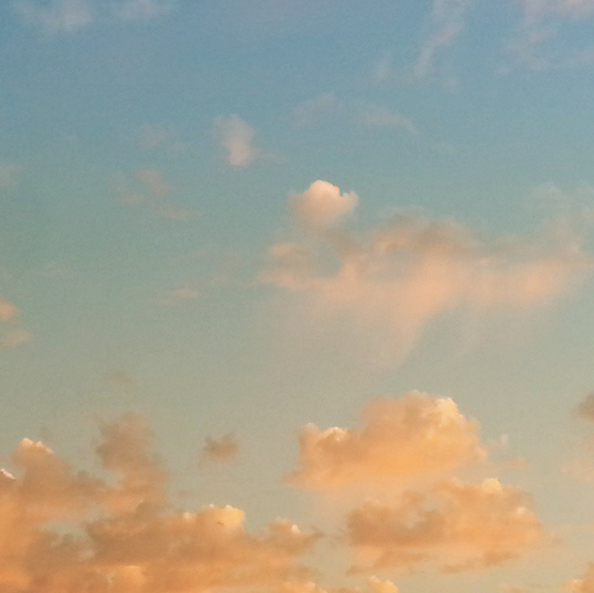 This sky! I took this photo on a walk home from the grocery store one evening this summer. The clouds were littered with gold and the sky was so softly blue. I dropped all my grocery bags and stared and stared. Remembering this moment reinforces my intention to stop and really look at the world with my whole body.
December 12: BEST DECISION OF 2015
So many good decisions this year, but I am going to focus on one that is constant: my decision to keep connecting, learning, and growing with my partner in this life.
December 13, 2015: A is FOR…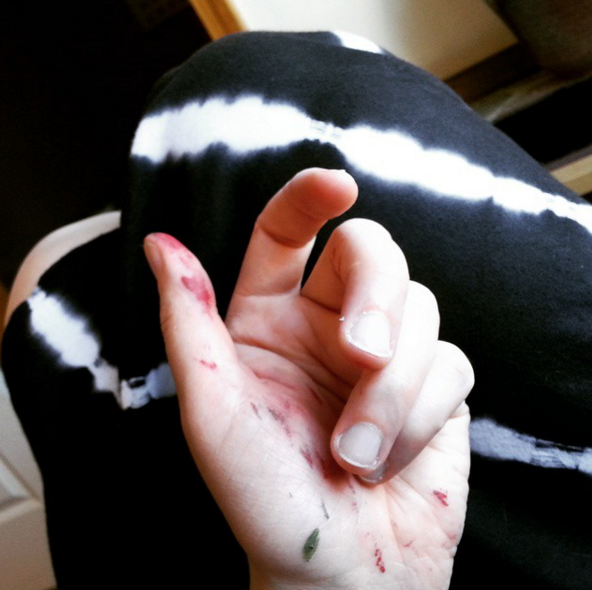 ART! And making artful messes! And reminding myself how the process of making art invigorates me like nothing else quite does. Here's to a 2016 of setting up my art space in our new home in Bellingham and creating!
December 14: THE SPACE IN BETWEEN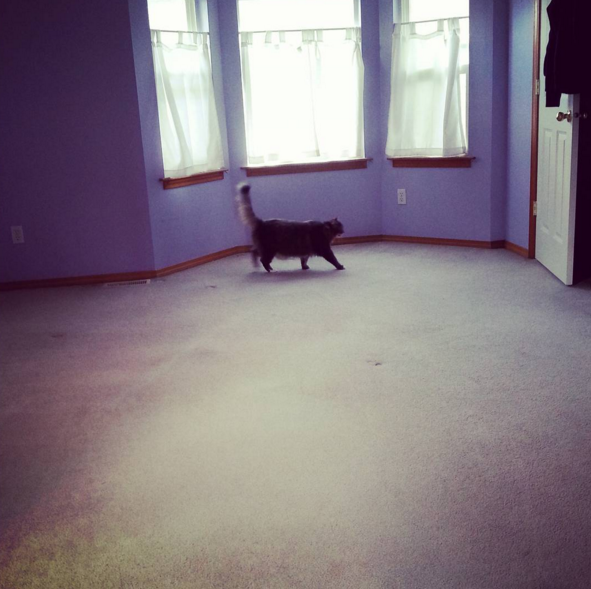 Speaking of old and new spaces, this is a photo of our cat Selkie scoping out our empty bedroom right before our move. I think he found a few ghosts in that room … in that space in between.
December 15: SOUNDTRACK of 2015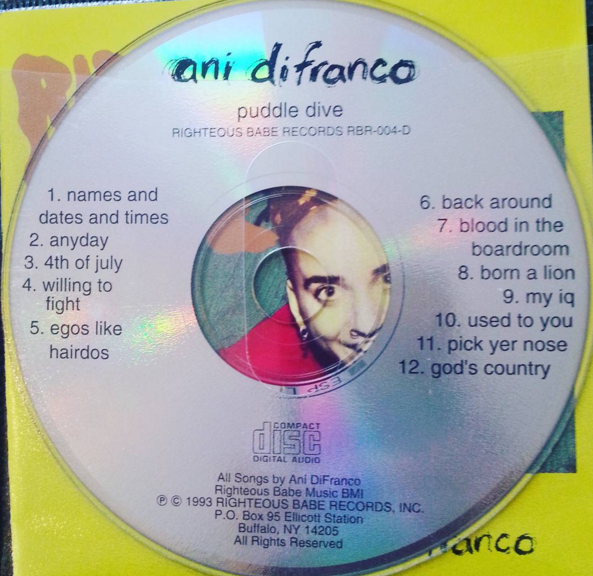 My new (longer) commute from Bellingham to Bothell twice a week to teach at Cascadia College has certainly been an adjustment, but it has been made much more lively with some riot grrrl tunes. I've been listening to a lot of Ani Difranco on my drives and her strong energy, provoking lyrics, and social consciousness have me rockin' and singing along with her up and down I-5.