My next December Reflections cover the last nine days/prompts! Here I go:
December 16: I SAID HELLO TO…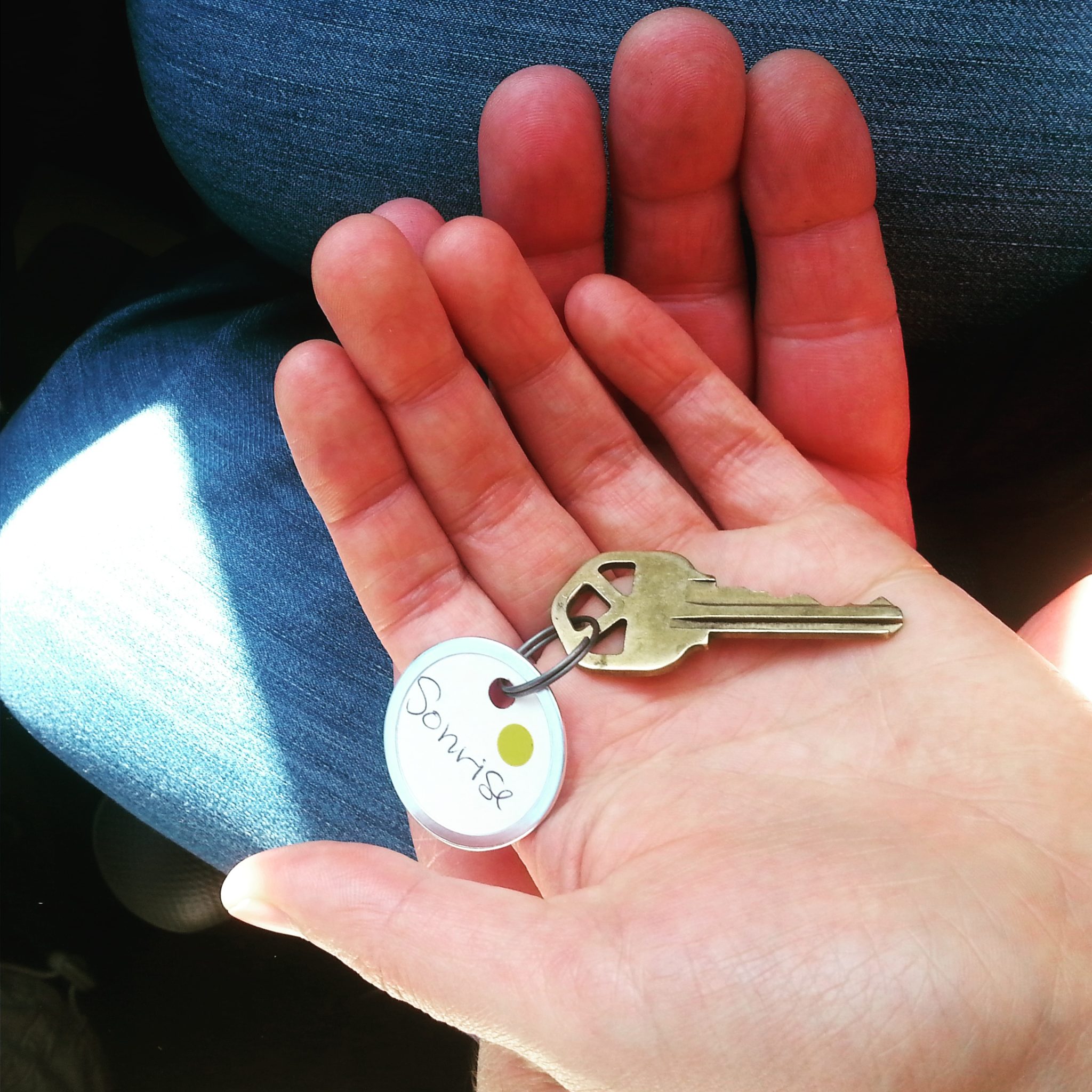 In 2015, I said hello to a new home. We moved to Bellingham this September because my husband got a job as a Dean at Bellingham Technical College. We learned of his job acceptance on September 1, he was at his new job by September 14, and we officially moved the following week. It was quite the feat since we had been at our Seattle townhouse for 10 years! Our search for a place to live was a challenge since we were looking for a rental home at the same time as a gazillion college students at Western. Luckily, we found a very special condo that suits us just fine!
December 17: MY SMILE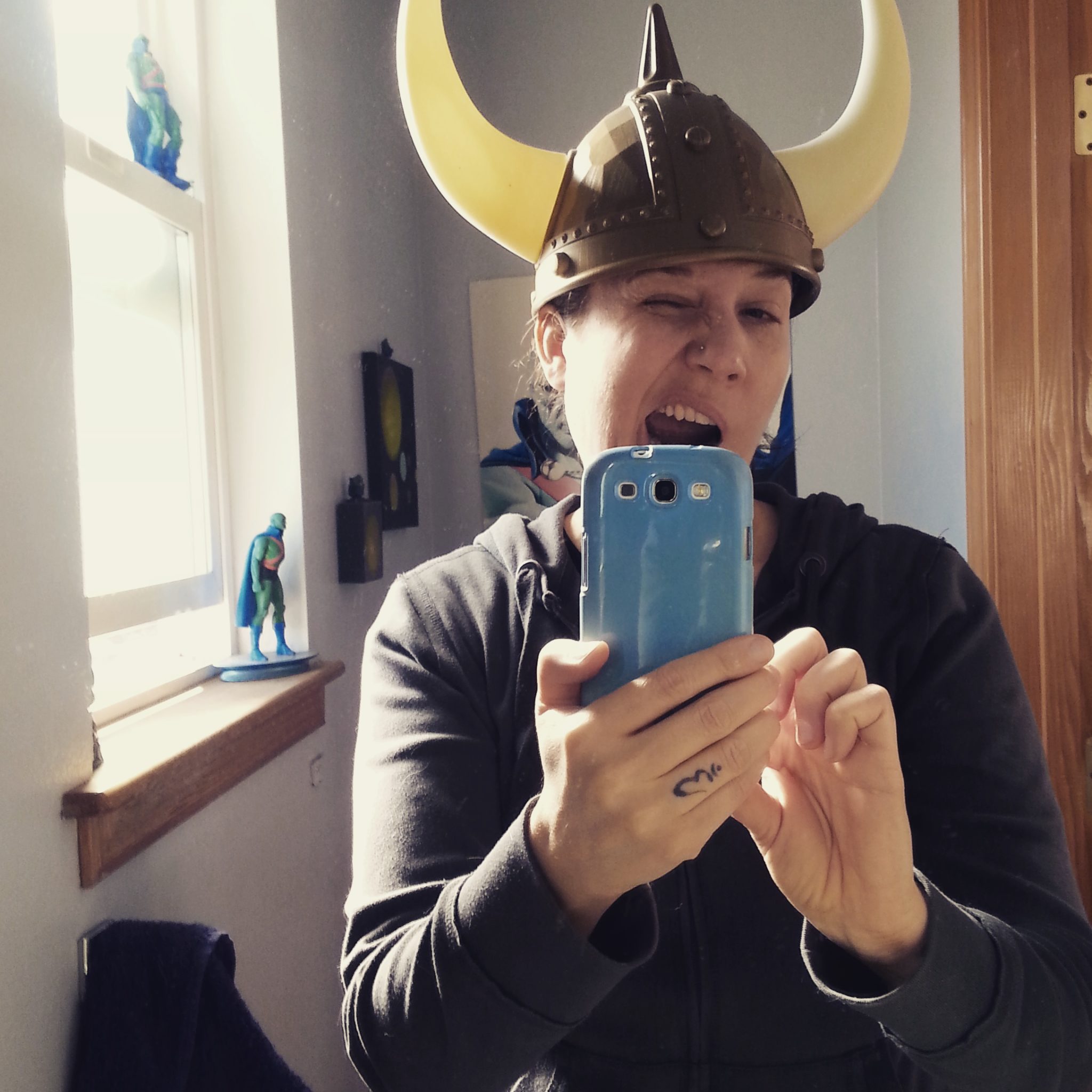 This isn't quite a smile, but this goofy look represents my playful side — a side I never want to lose. I turned 40 this year, which makes me a major grown-up, but I often feel like a kid.
December 18: CIRCLES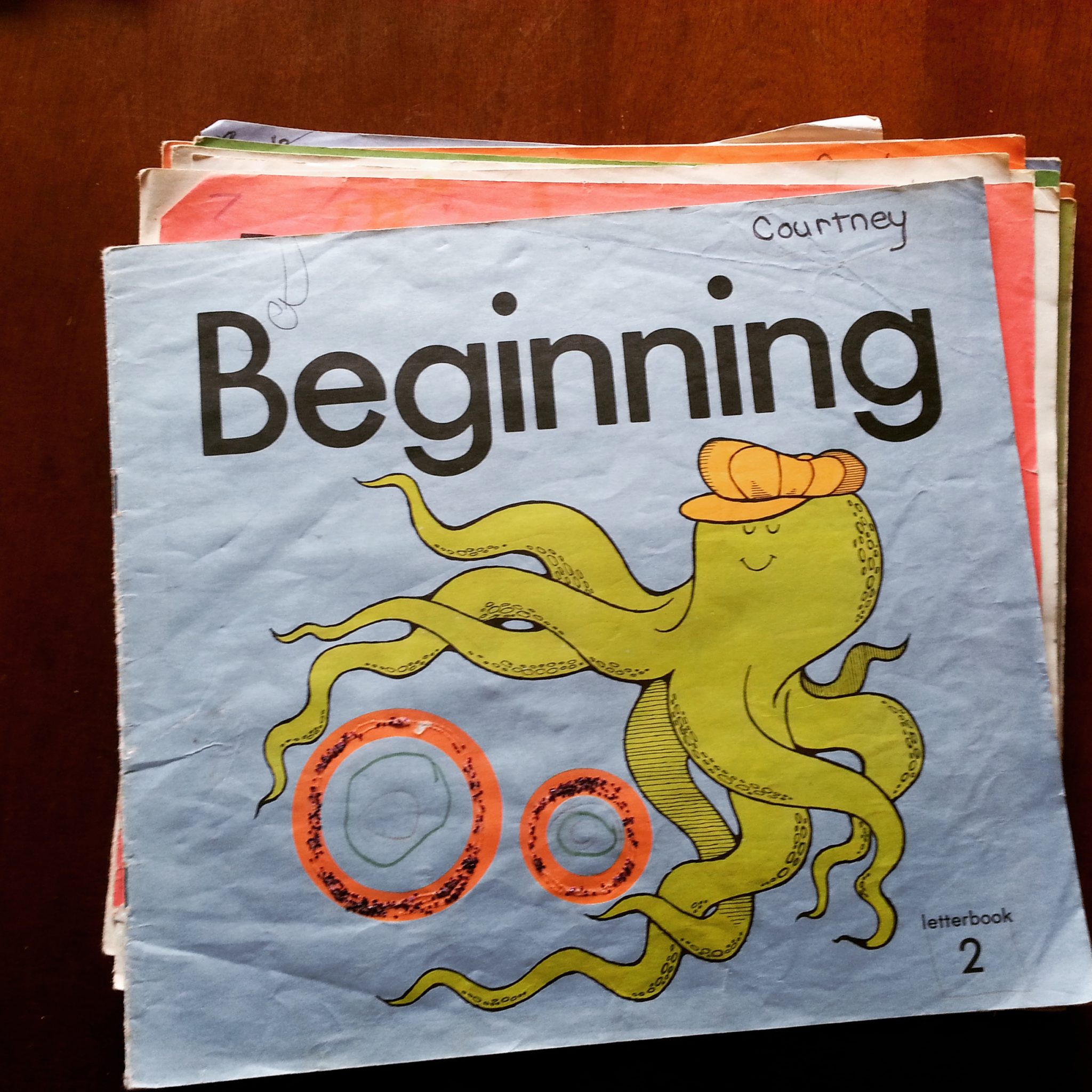 I tried to organize and purge as a packed to move to Bellingham. I did a pretty good job and one of my techniques for letting go involved taking photos of items that brought me joy. Do any of you remember letter books from Kindergarten?  I found a handful of my letter books and was quite taken with the "O" book.
December 19: I SAID GOODBYE TO…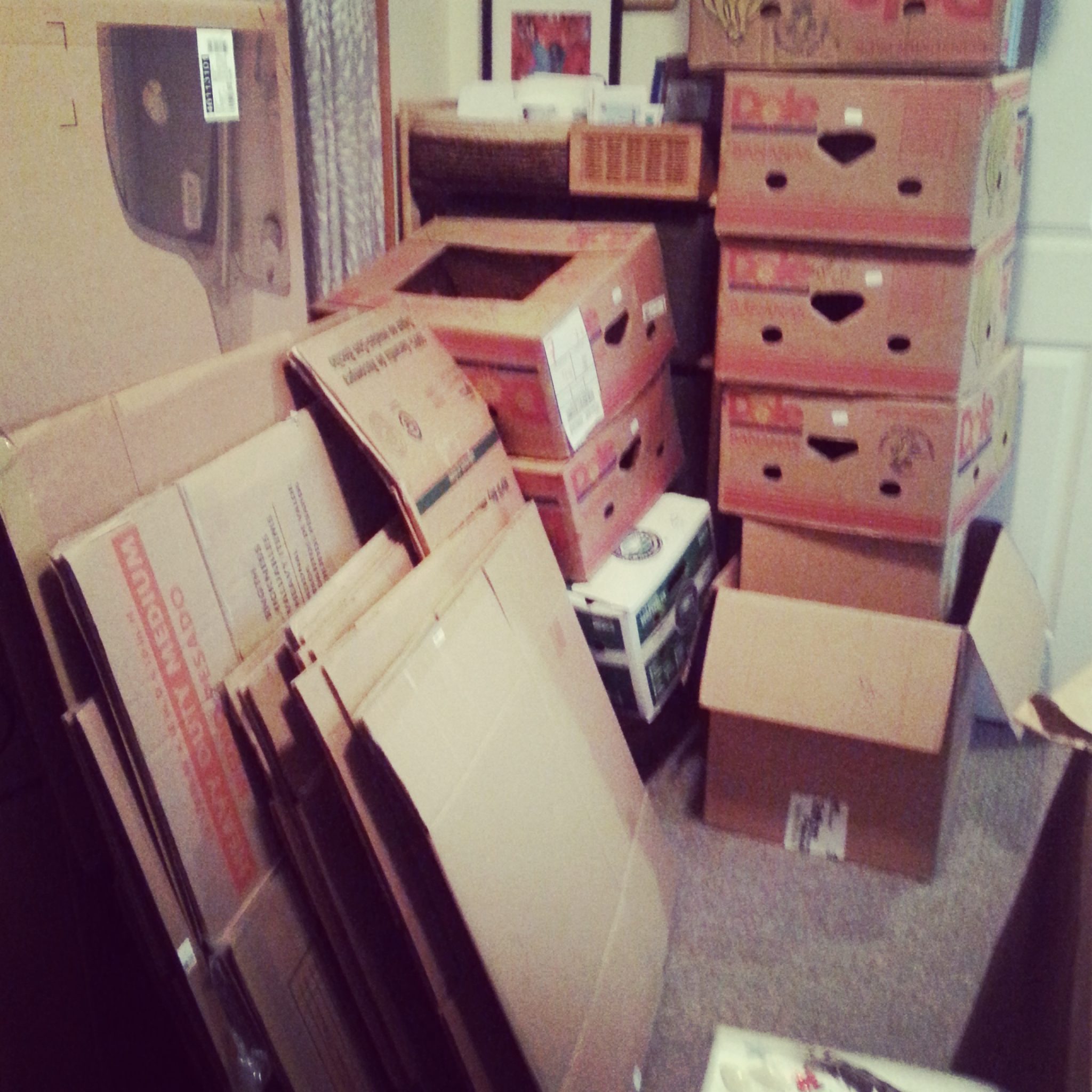 This series of photographs is sure turning into a documentary our move and this photo fits right in. I indeed said goodbye to our home in Seattle. I have lived in the Seattle area all of my life and in Seattle proper for almost two decades. The townhouse we left was a safe haven for us and a place for my massage business to thrive.
December 20: WARMTH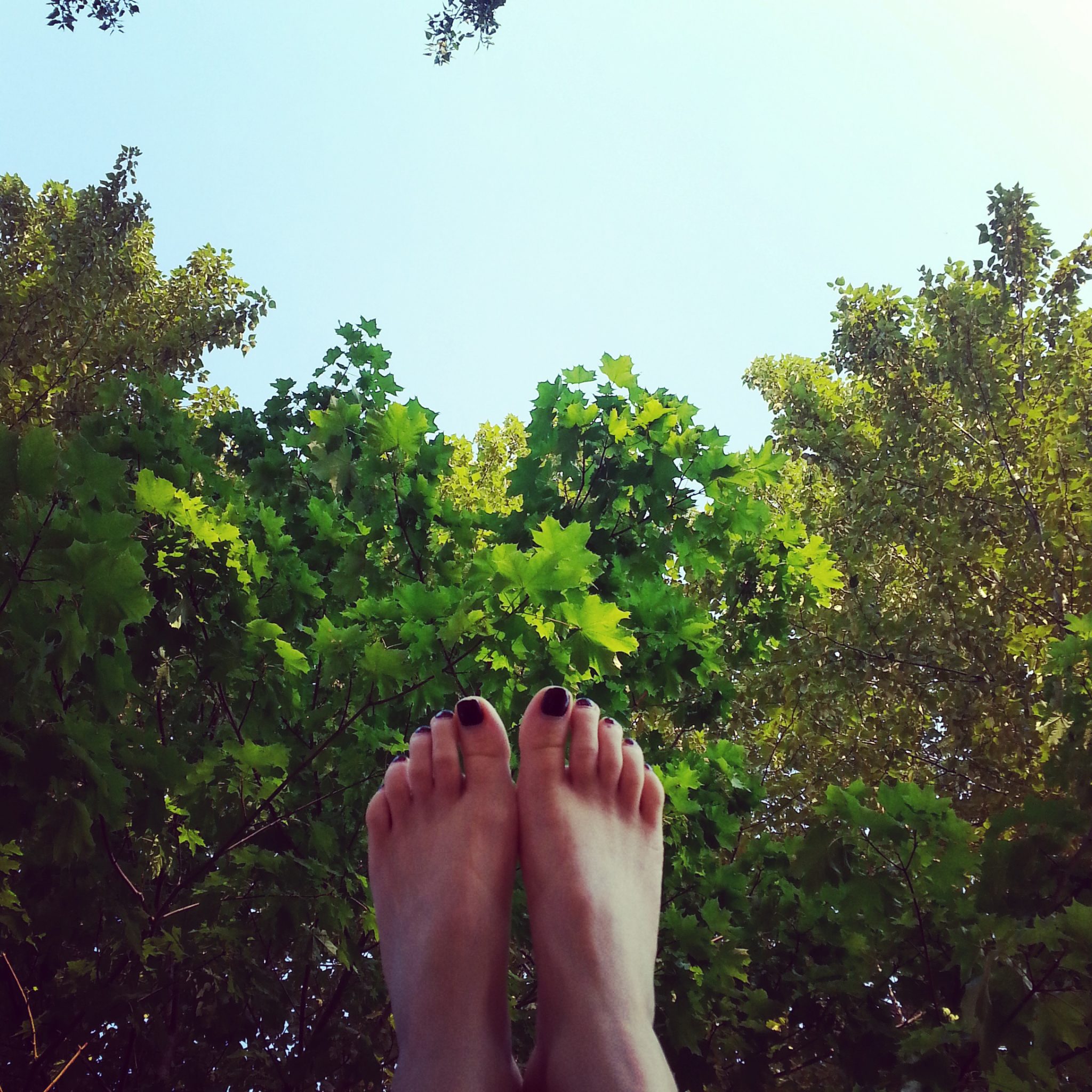 This summer was so warm in the PNW that I almost didn't miss the sun directly on my skin (due to my skin cancer risk). The air was like a hug from the sun without the harmful rays.
December 21: NUMBERS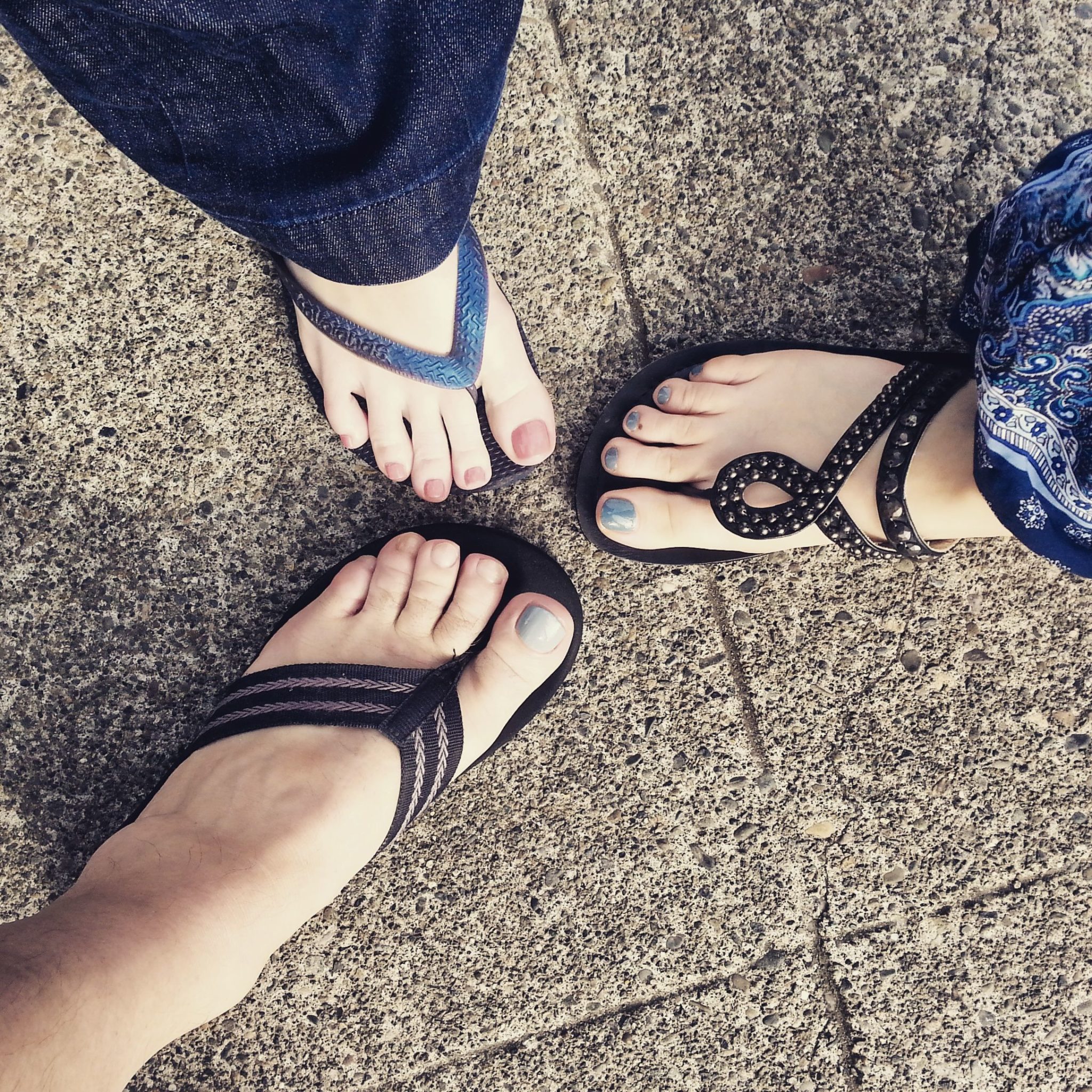 THREE. That's the number I remember from 2015. My husband Walter and I have a very dear chosen sibling named Robyn and on the day of the above photograph we had spa pedicures together. I miss our (almost) daily sibling time.
December 22: SOLSTICE SUNSET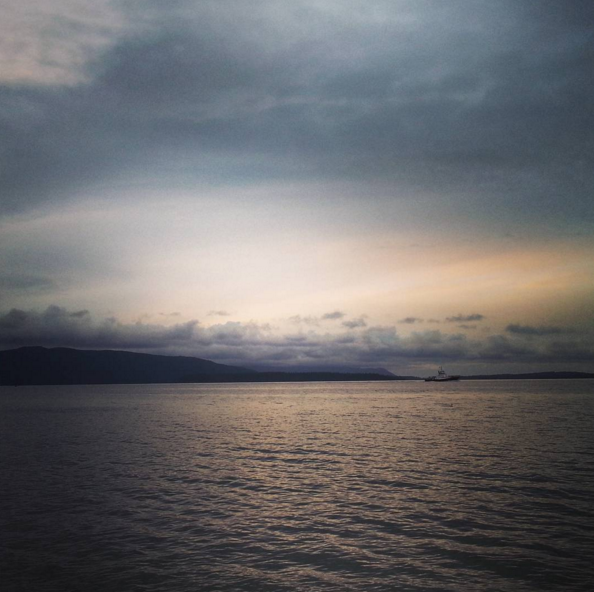 This Winter Solstice sunset was a bit subdued, but quite lovely and serene. I took this photo after having a massage and before going to a lovely new friend's house for an all-women solstice intention-setting gathering. This photo overlooks Bellingham Bay.
December 23: DELICIOUS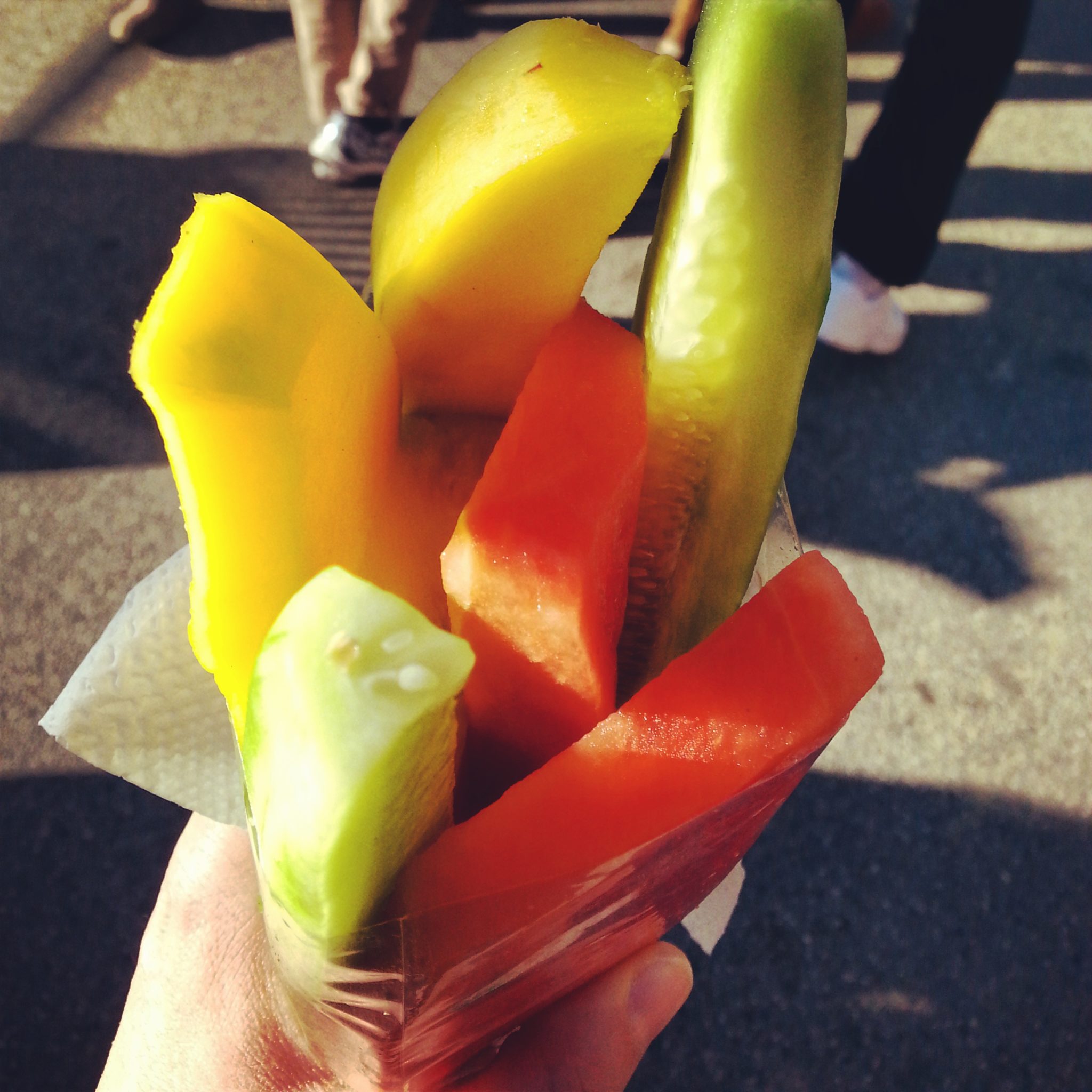 The very best taste of 2015 has to be this cluster of fruits & veggies we purchased on the boardwalk of Venice Beach, CA during the holidays last year. The bouquet of cucumber, mango, and watermelon was vibrant, refreshing, and uplifting!
December 24: ONE YEAR AGO
One year ago today (well, one year ago tomorrow) we were in Palm Springs, CA in search of a blue sky holiday. On Christmas Day, we traveled to Joshua Tree State Park for a hike in the sunshine. The sky was so blue, the earth so solid, trees so crocked, our shadows so clear. (We're trying to make an "M" and "C" for "Merry Christmas."