Once again, the soulful creativity of Susannah Conway has inspired me to participate in her "December Reflections, 2015" daily photograph challenge. I will be using Susannah's prompts below each day in December as a way to reflect on this last year — and to think about what I hope is to come in 2016. Care to join me?
Here is Susannah's list of photograph prompts: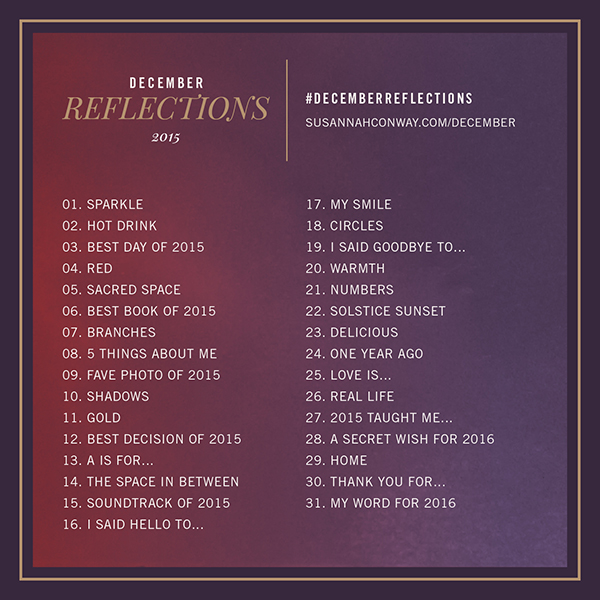 Please hop on over to Susannah's gorgeous website to learn more about the intentions behind this challenge — and to explore all that she has to offer. She's a photographer, author, e-course facilitator, blogger, and beautiful human being.
See you in December for my first post!
peace,