December 4: RED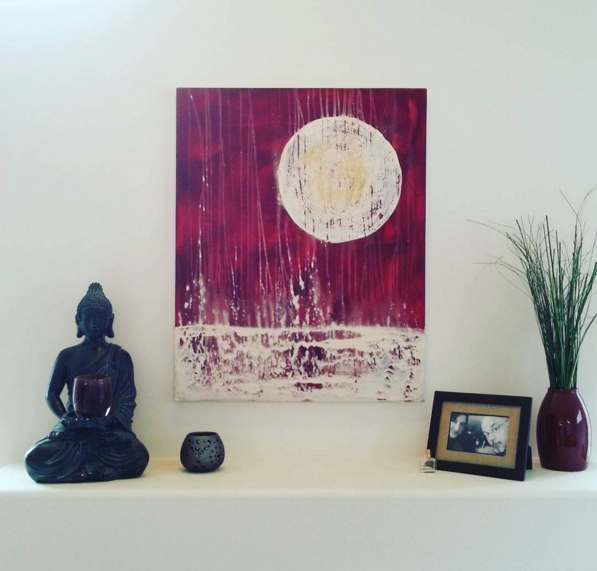 Red is one of my favorite colors, mostly because of its potency and boldness. There is no mistaking red. Red knows that she's powerful. I created this art piece above our mantle over a year ago, and I am still struck by how people see different things in it. Some see a moon on the water as the surf froths up and some seem rain falling down. What do you see?
December 5: SACRED SPACE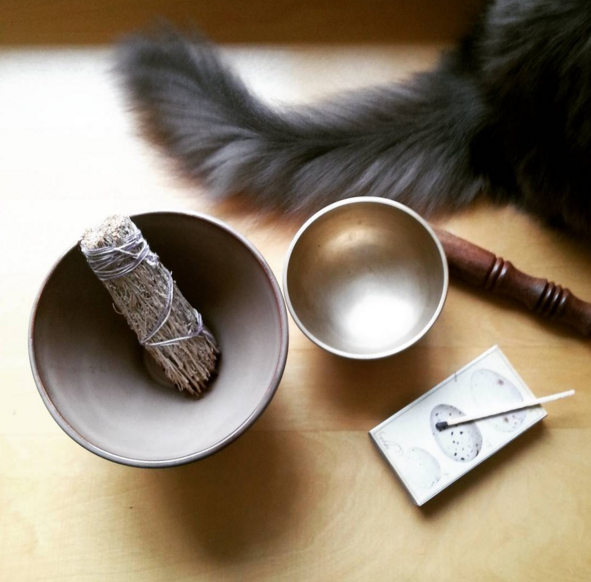 When we moved into our new place in Bellingham this fall, it took me a while, but I did my usual space clearing and energizing ritual. This year, my cat Selkie wanted to be involved and he was very curious by the smells, sounds, and shifts in energy.
December 6: BEST BOOK OF 2015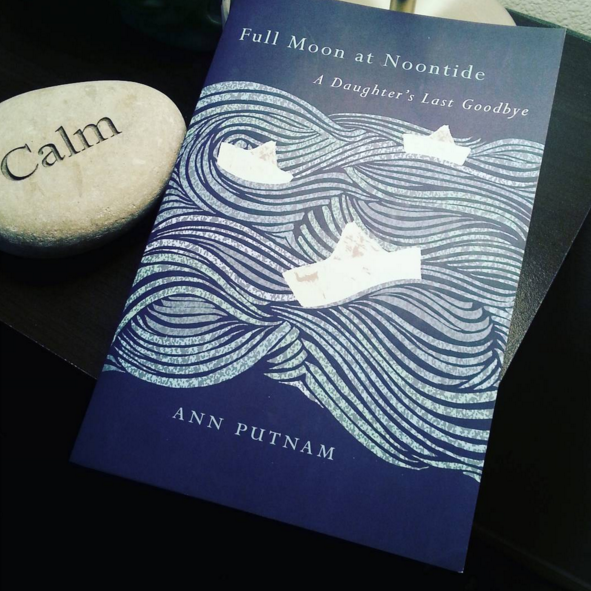 I am quite biased, but I am also a very good judge of a powerful piece of writing. My mom's memoir Full Moon at Noontide: A Daughter's Last Goodbye was published in paperback this year after a run in hardback with a different press. This memoir explores my mom's journey with loss in a lyrical and transcendent way. I am moved each time I read it, not only because this book is about my mom and my family, but because, through writing, my mother is able to let the light shine gently on grief and loss. For more on her book, please visit her website, where there are excerpts, beautiful reviews, photographs, and more.
December 7: BRANCHES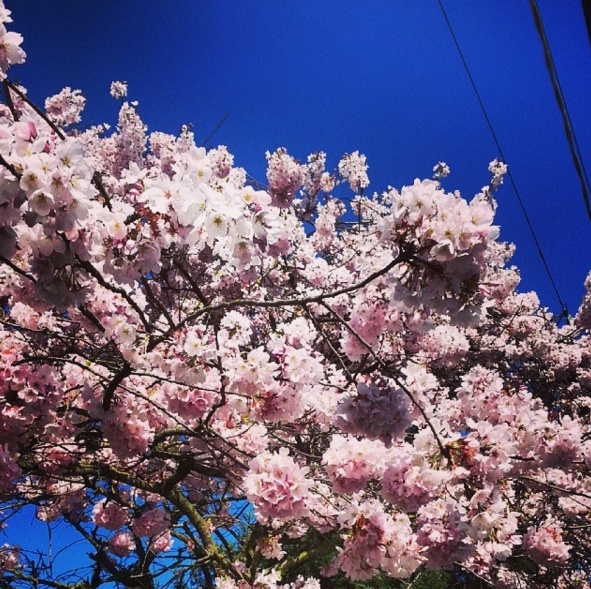 It is very dark in the PNW this year. Our resident weather expert Cliff Mass posted an article about how yesterday was the darkest December day in over nine years in our area! Instead of sharing a photo of branches from this time of year (though barren branches and dark skies can be quite beautiful, too), I am going to share a photo from this past April. These pink puffs of love delight me to know end. And set against a hopeful blue sky, I can almost smell the fragrant joy bursts.