Today I'm working with some feelings of inadequacy. It's the kind of feeling that creeps in unexpectedly and without warning, like its been living under my sternum for months, giving me little doses of low confidence once in a while, but mostly keeping itself in check. Do you know what I mean?
This afternoon, though, I let out the feelings of inadequacy from their ribbed cage and they had much to say as they rattled and clanged their way out. Instead of shutting these voices down with the silent treatment or pep talks, I let them yell, and this is what they said, in the form of art: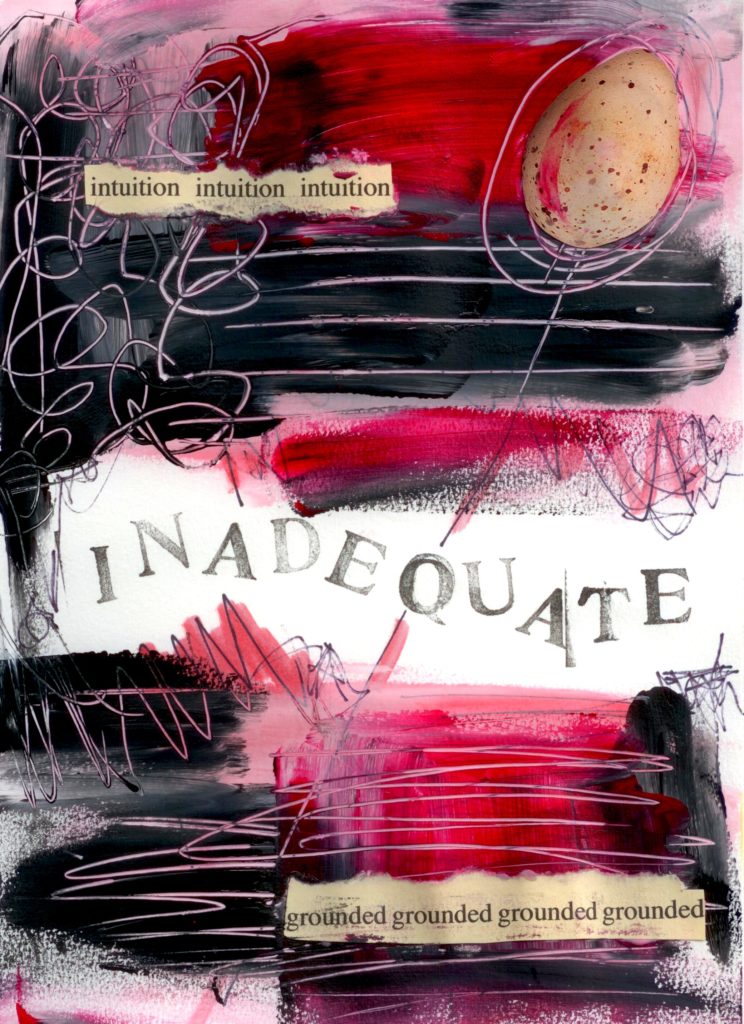 Right now, I think the "cures" for these feelings can be found in the repeated words at the bottom and top, but I'm not sure yet. And I think the egg means hope of some kind. In a world where we often share our "best moments" with the world — our smiling selfies, our accomplishments, and our important and pivotal moments of greatness — I think it's also important to be real with what is irking us, with what challenges us, with what we're still working on even after over 40 years of life. Sometimes we need to expose the pain that's living behind our chests, and for me, I need to turn it into art, and apparently I need to share it on my blog, too.
What are you methods of dealing with those tight feelings of fear or inadequacy or pain? If they could express themselves outside of you, what form would they take?
love,