This afternoon I took a walk through my neighborhood park (Ravenna Park) with the intention of 1) moving my body to help with my recent dip into the "Seattle Winter Lethargy" (that's SWL, for those who need to know) and 2) finding beauty in the dark muckiness of winter in the Pacific Northwest.
At first, the trail ahead of me seemed barren and everything, no matter what color, seemed to have an ashen overtone. I saw three colors, really: brown, gray, and dark green — far from the vibrant greens and blues of spring and summer. I noticed wet decaying leaves marinating in mud puddles; cold naked deciduous trees looking a bit embarrassed; various slimy plant matter drooping and brown; and fallen branches and rotting tree stumps looking lost and discarded.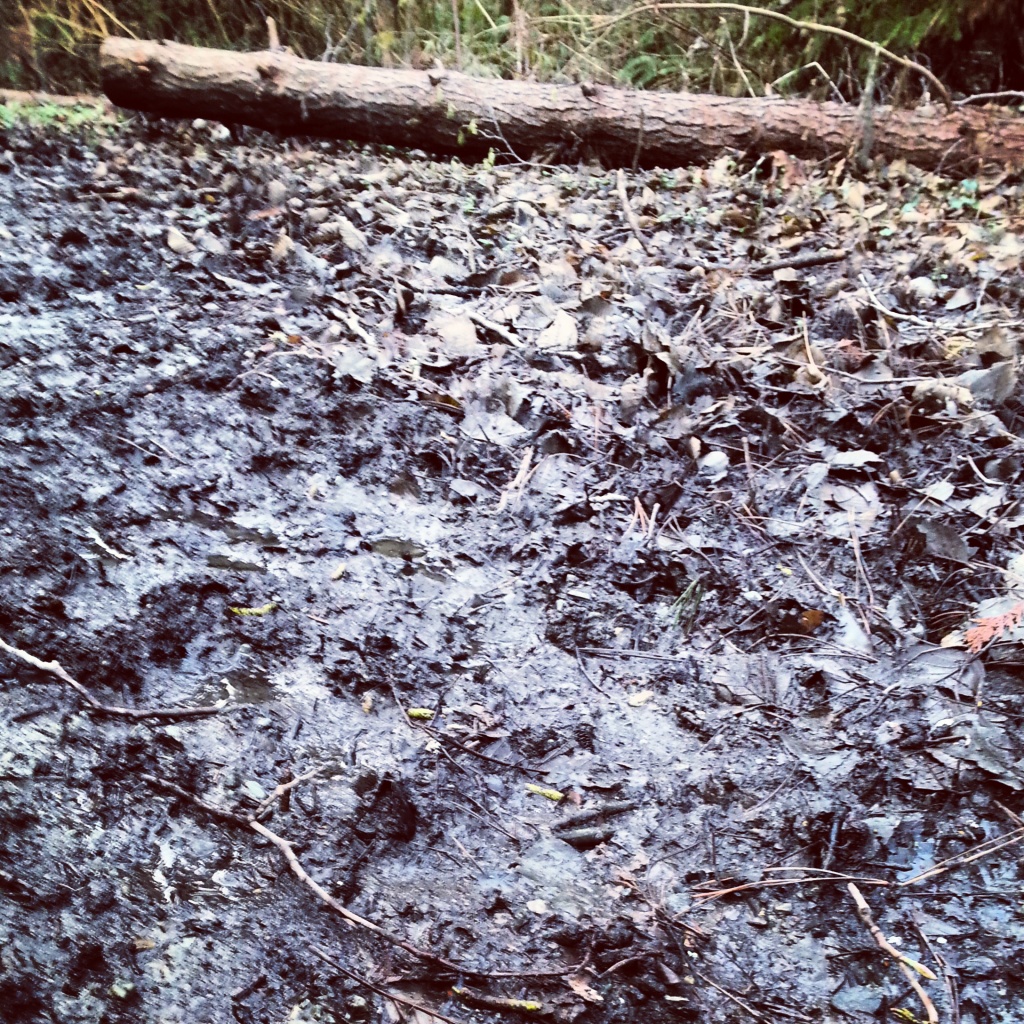 Even my Instagram filter has a hard time convincing me there is beauty here.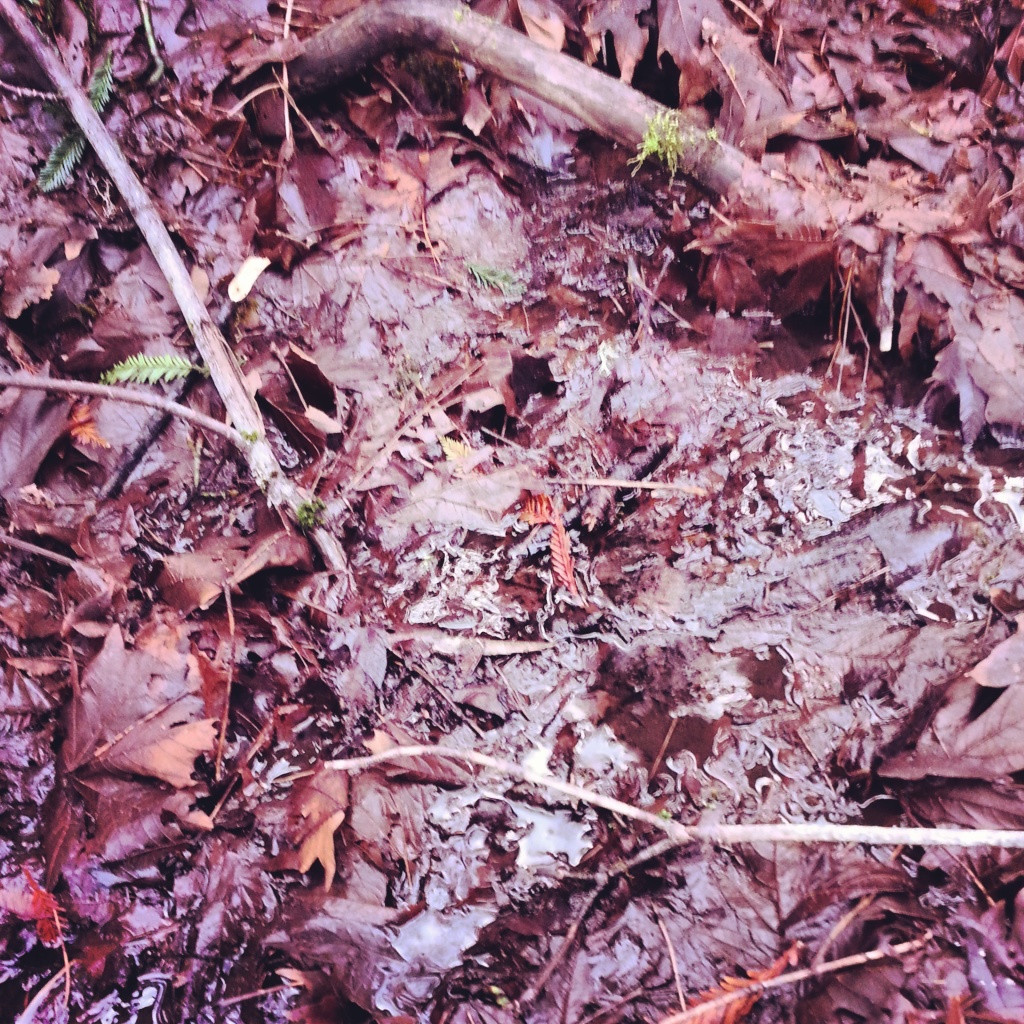 And yet, I know beauty *does* exist in what's happening in these photos above. What's happening is seasonal metamorphosis. What's happening doesn't look "pretty" because decay isn't very photogenic.  The process of transformation is not often gleaming with vibrancy either. I can't help but think of the many personal growth spurts in my life. I think of how much muck I walked through, knee deep, in order to find my way again. Detritus is essential for new growth.
But can't there be true beauty along the way, too, even in the shadow times of our lives? On my walk today I looked for beauty and found it when I got up close and personal with nature. I will be honest: I didn't see beauty right away and I sometimes had to convince myself to see differently. But this is a good exercise, right? Find beauty in something that you think is ugly.
The wide angle lens proved to be disappointing, but when I paid attention and zoomed in, look at what green gorgeousness I found: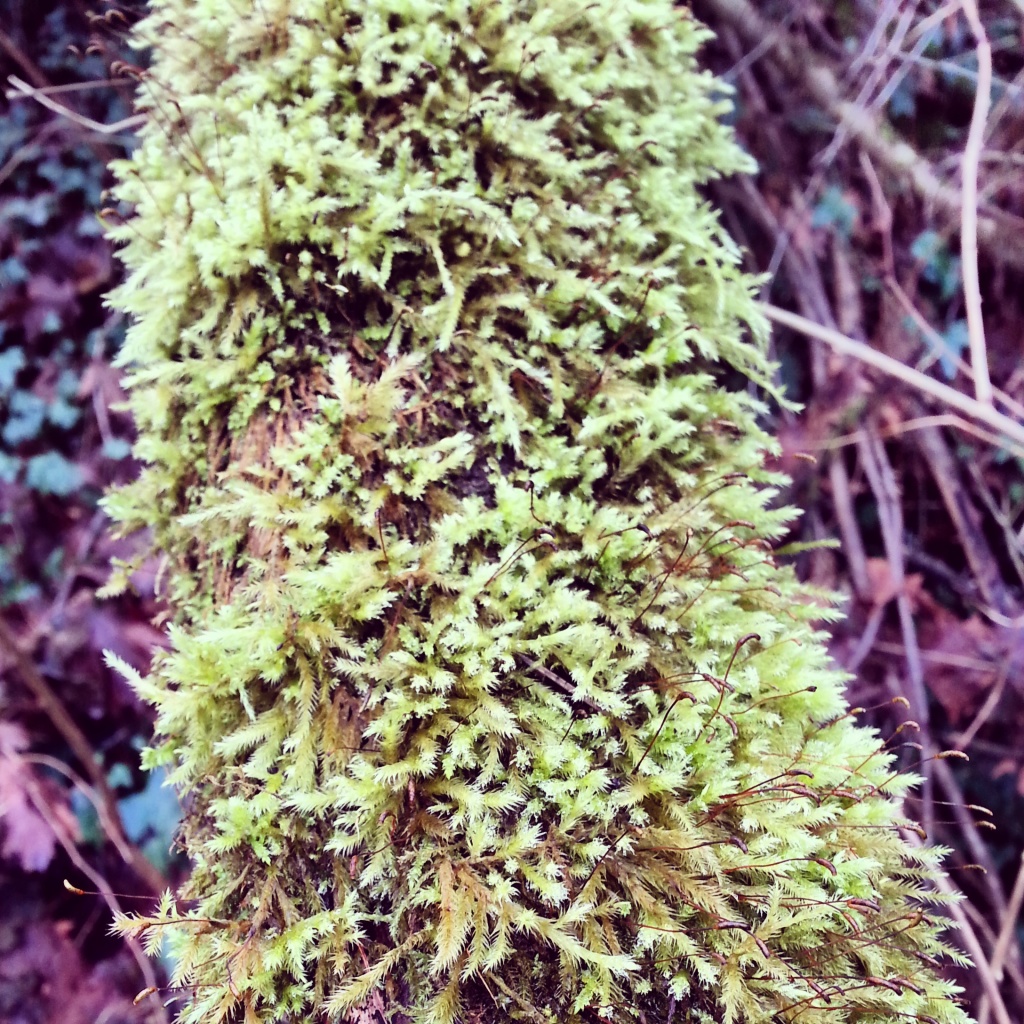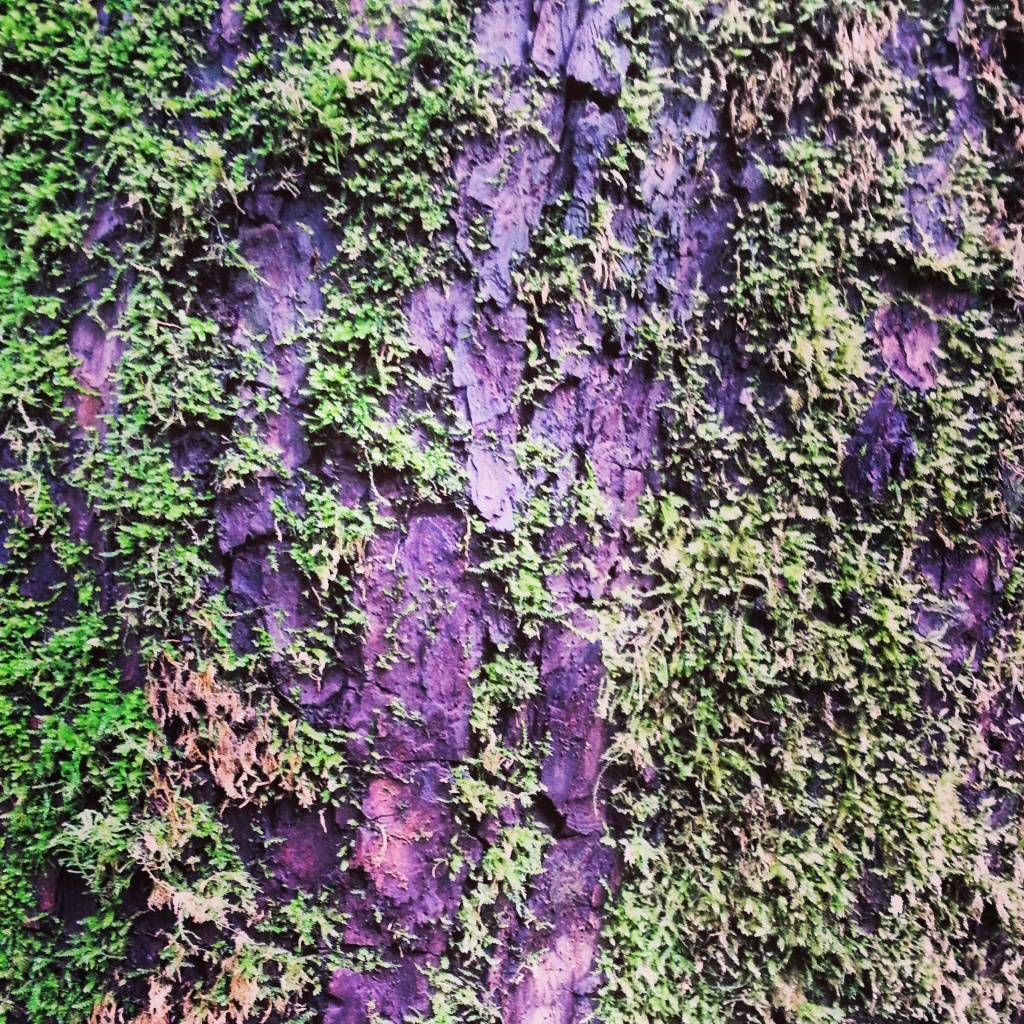 When I changed my perspective, the barren tress turned into art: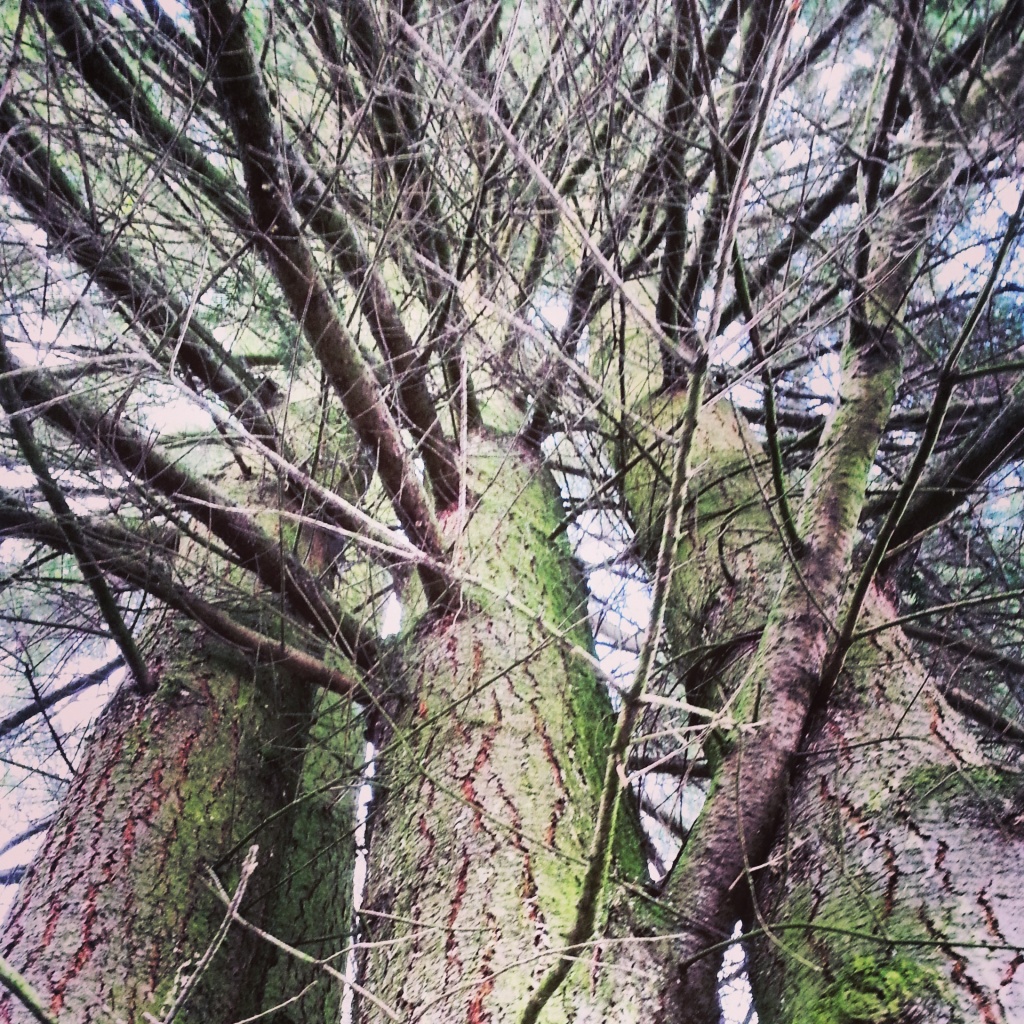 When I touched nature, she was surprisingly soft and welcoming: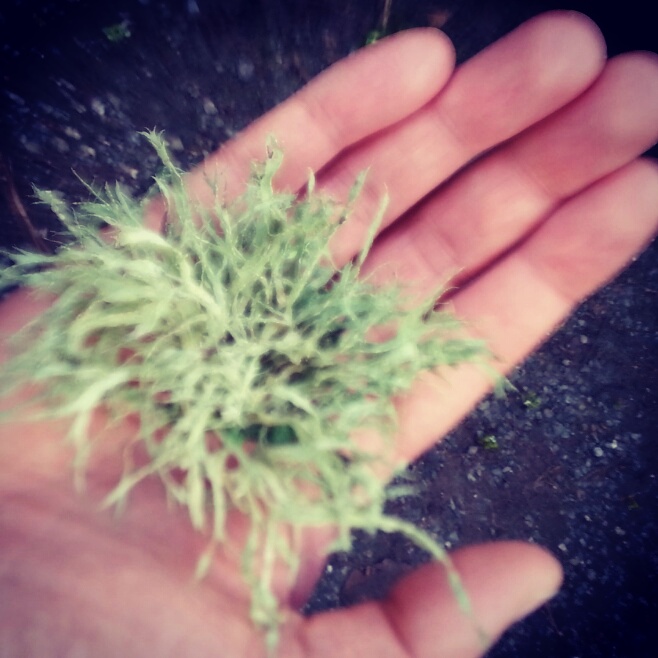 And when I looked up, the deciduous and evergreen trees embraced the sky regardless of their different states of undress.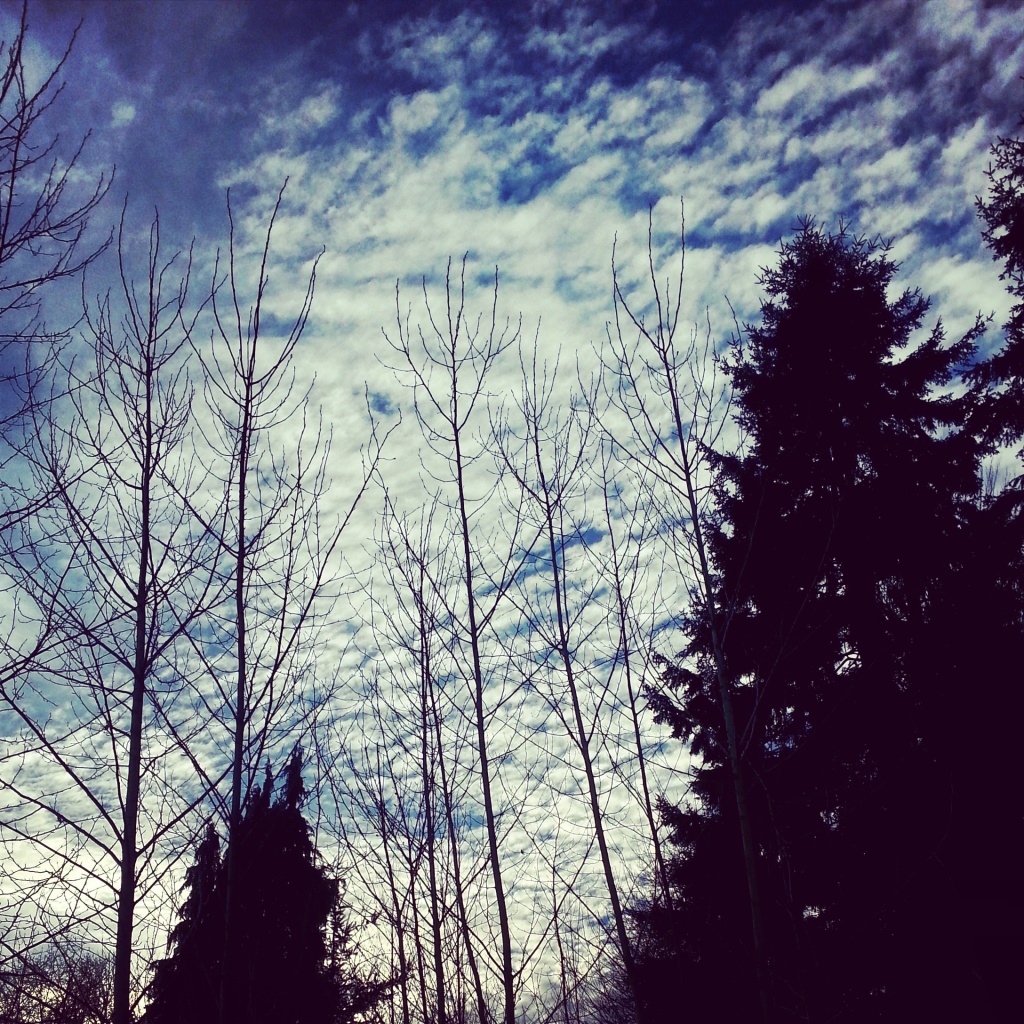 There is beauty in the winter, in the shadows, in the decaying muckiness of the season. There is beauty in you during your "winter" season, too. Zoom in, change your perspective, look up, connect. You will find mossy vibrancy and hope inside you. There will be a corner of blue sky peeking at you some days. And those mud puddles? They're just there to remind you to take risks, get dirty, and play.